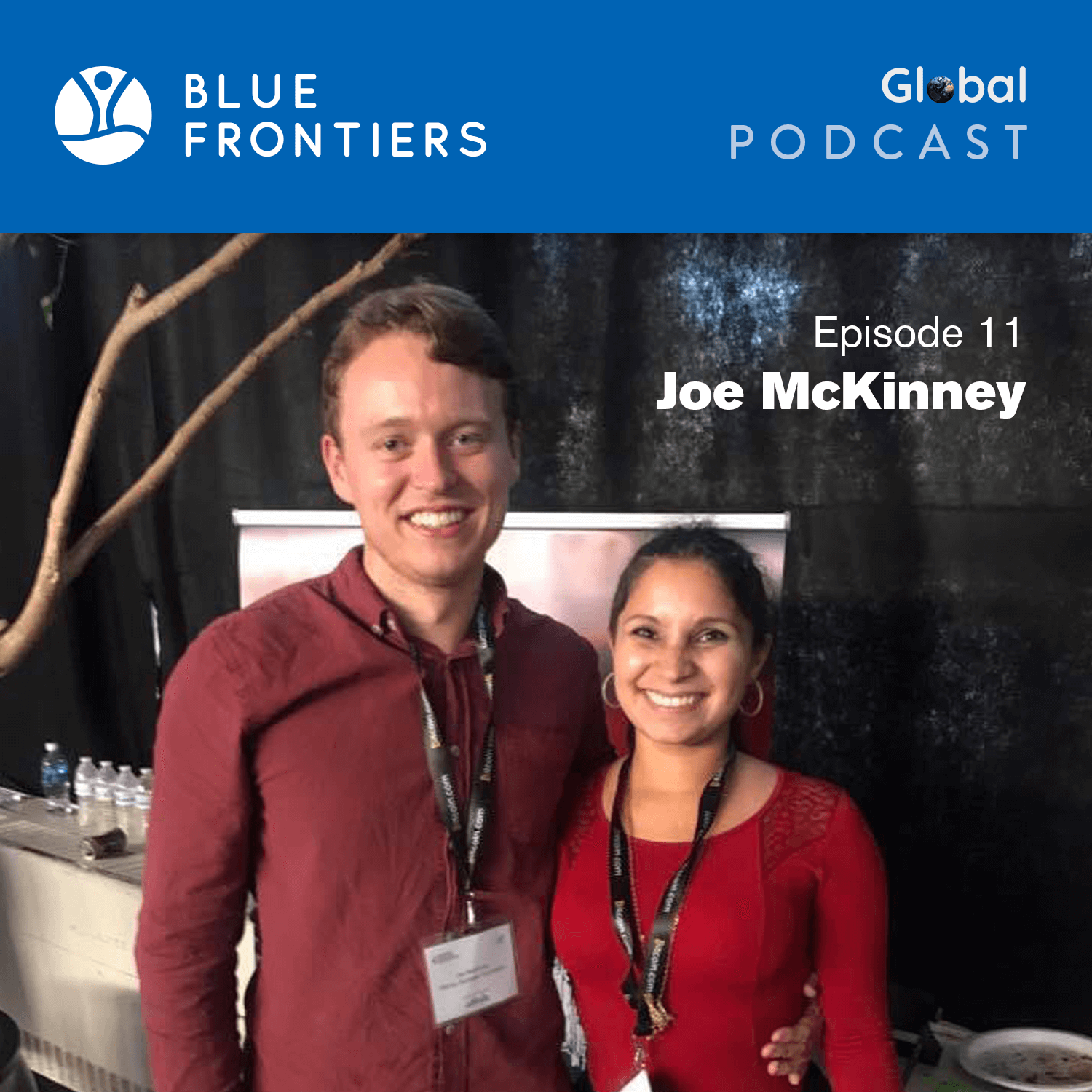 Description
This episode is the second part of the podcast with Joseph McKinney, CEO of Nuhanse Network and the Startup Societies Foundation. The chat is focused on the Startup Societies Summit at the George Mason University, organized with the purpose of creating a consortium about how can blockchain technologies help rebuild Puerto Rico after the hurricane. Joe does a great job in describing what are the goals of the consortium, who are the speakers, the relevance of the Puerto Rican participation in the event, and the action-oriented focus of it. Joe also speaks of the open source legal system ULEX, by developed by Tom W. Bell, which won the Dragon's Den competition in April 2018. You will also hear here why the promotion of experimentation of governance at the core of the Startup Societies Foundation and Blue Frontiers is so important, thanks to a conversation that Joe has with our Seavangelesse, Nathalie Mezza-Garcia, about self-organized commons and the relations that anarcho-capitalism and anarcho-communism have.
 –––VARYON PRESALE–––
–––JOIN US ON TELEGRAM–––
T.me/bluefrontierscommunity
Timestamps
0:00 Introduction to the podcast and Joe McKinney
1:17 Startup Societies Foundation and Nuhanse Network
1:38 Institute for Competitive Governance
1:45 Part 1 of this podcast
2:38 Startup Societies Conglomerate
3:12 Sharing information across startup societies
3:45 Ethical principles for startup societies of the Startup Societies Conglomerate
4:37 Elysium, Startup Societies HQ in Malta
5:00 The role of the Startup Societies Foundation
5:55 The concept of startup society
6:10 Why is Joe not a Libertarian
7:40 Startup Society Summit about Puerto Rico at George Mason University #dontarguerebuild
8:55 Puerto Ricans in the consortium (Friends of Puerto Rico, Foundation for Puerto Rico, Colmena 66)
9:35 Greg Delaune, Joe Quirk, Lotta Morberg, Crystal Rose, Tom W. Bell, Adelle Brown, Rahul Chapra, Eduard Stringam, Derek McGill
10:40 Action-oriented project of the Startup Societies
11:15 Startup cities in Puerto Rico (Joe's goal)
12:35 Consortium with Restart Week, Puertopians
13:32 Puerto Rican and Spanish-speaking participation in the consortium
15:08 Dragon's Den competition won by Tom W. Bell's ULEX, Institute for Competitive Governance
17:57 Open Source Journal for Startup Societies with Patri Friedman and Tom W. Bell
19:55 The role of geography in the ULEX
21:00 Restart Week West & Tribalize
21:35 Libertarian ecologists and communes
22:24 Nathalie's PhD research about heterarchies, seasteading and the Floating Island Project  
27:27 Strategies for creating startup societies
33:57 Liberland
35:15 Negotiating and partnering with nations and governments
36:41 Is taxation theft?
37:41 Anarcho-capitalism and anarcho-communism
39:01 Self-organized institutions for collective action
40:40 Post-ideological world
40:50 Avoiding the tragedy of the commons
46:18 Goodbyes
–––––SUBSCRIBE–––––
iTunes: https://apple.co/2DD5f4u
Stitcher: http://bit.ly/2DwaIuK
–––––LEARN MORE–––––
https://www.blue-frontiers.com
https://twitter.com/bluefrontiers
https://www.instagram.com/bluefrontiers/
https://www.facebook.com/Blue-Frontiers-255004088265639/